Using Meta, you can provide extra information about each Map.
Meta is entered below the Editor and any information added is displayed on the Map Details page.
---
Creating Meta Inputs
A Description text area is displayed as default and additional inputs can be created in Waymark > Settings > Meta.
Pro Tip! Meta is stored as WordPress custom fields.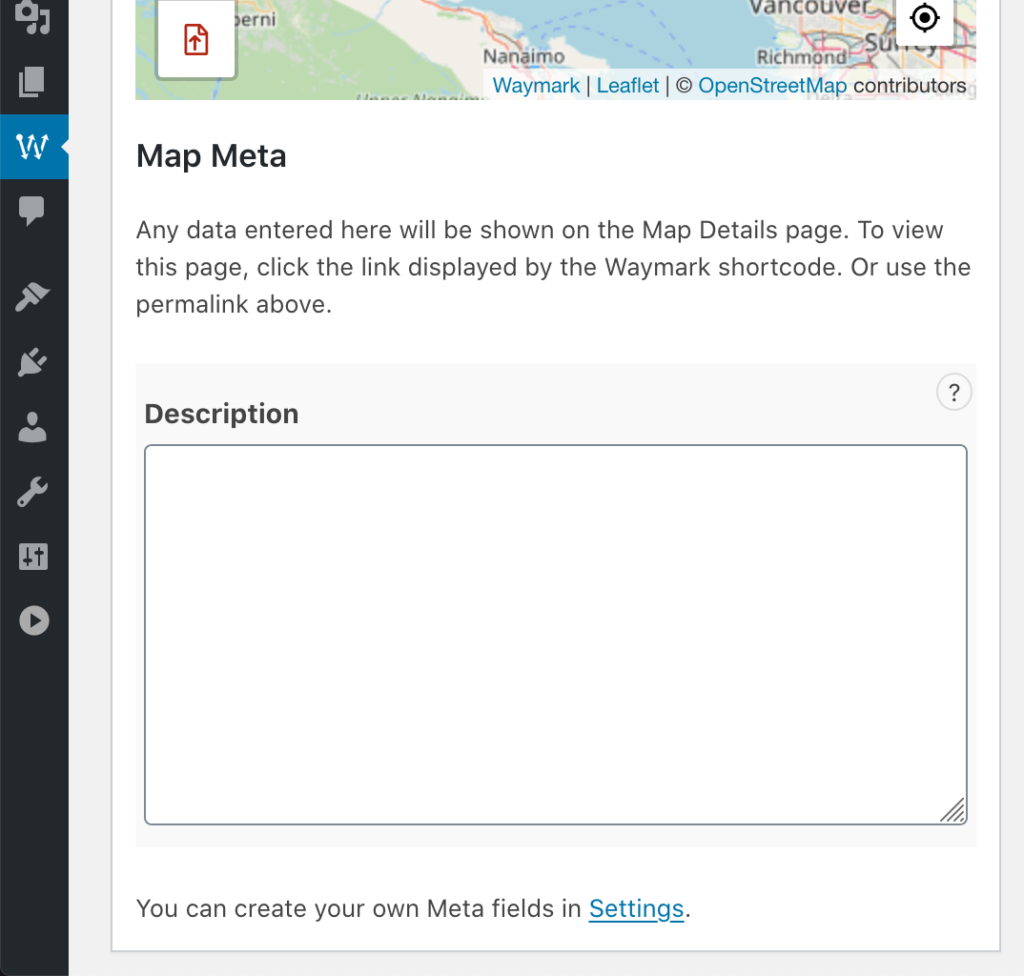 ---
Example
Click "Details" to see the Meta input for this Map: